At Capacity
2021 Pennsylvania Tournament (Men's) Ice Hockey · Any Adult (18+)
Sold Out
MonTueWedThuFriSatSun 8:00am to 11:00pm
Team Fees

Regular

$120.00

per player
Free Agent Fees

Regular

$120.00
Tournament Details
The 16th Annual Hockey Fights MS Pennsylvania Men's Tournament will take place August 12 - 15, 2021. Registration is open to Men's (A, B, C, D). Proceeds from this event will benefit The Multiple Sclerosis Wellness Program at Good Shepherd Rehabilitation Network in Allentown, PA. The tournament schedule will be posted approximately two weeks before the start of the tournament. The majority of the games will be played at The Steel Ice Center in Bethlehem, PA - a thriving community full of many options for shopping, dining, lodging, and entertainment including the Sands Casino and Outlets. Some games may also be played at The Rinks at Lehigh Valley in Whitehall, PA.
Also taking place during the tournament is Musikfest. Presented by ArtsQuest, this 10-day festival will include over 500 musical performances on 15 indoor and outdoor stages located throughout the city of Bethlehem. Past performers have included Stone Temple Pilots, Maroon 5, Boston, Fuel, Hootie & The Blowfish, Lynyrd Skynyrd, Steve Miller Band, Ke$ha, Chicago, Santana and many more! In addition, Musikfest will also showcase over 60 food vendors, visual arts and craft vendors, and a closing-night fireworks display. Hockey, live music, and an abundance of delicious food - what could be better?

Special parking for RV's and campers will be available, however, space is limited and all reservations must be made through The Steel Ice Center. Permits will need to be purchased in advance in order to gain access to the lot. An email will be sent to all registered players closer to the start of the tournament and will include additional details.
Player fee includes:
4 game guarantee starting at 5:00pm on Thursday for local teams. All players will play a 4th game on Sunday. Games will be played on NHL size rinks and will consist of three 12-minute stop time periods.
Tournament t-shirt guaranteed to players who register before July 19, 2021.
Your team's donation (minimum $10 per player) to The Multiple Sclerosis Wellness Program at Good Shepherd Rehabilitation Network
Special gift for champions in each division and winning team's name placed on official Hockey Fights MS trophy.
Competitive divisions determined based on the information provided by players at the time of registration.
Game reminders sent to your phone via email. Game results and standings will also be promptly updated on our tournament website throughout the weekend as well as Twitter at @HockeyFightsMS.
Opportunity to purchase tournament merchandise, team photos and action shots onsite as well as online.
Team Rules:
Teams must have a minimum of 10 fully registered players and 1 fully registered goalie prior to the team registration deadline to qualify (July 15, 2021). Captains will then have two weeks to finalize their rosters.
All players must be at least 18 years old prior to the start of the tournament and can only be rostered on one team.
All players must register and pay online in order to participate. Unregistered players caught playing in the tournament will be ejected immediately and the game will result in a forfeit for the offending team.
No substitutions or last-minute add-ons due to covid-19 rules / restrictions. ALL players must be on the official roster.
Players should bring both light and dark jerseys, including numbers on the back. Home team wears light, away team wears dark.
Players must come to the rink ready to present a valid photo ID and check in upon arrival.
Specific rules regarding covid-19 will be communicated through email to all players prior to the start of the event.

Game Rules:
USA Hockey Adult rules will be observed with the following exceptions:
Minor penalties will be 1:30, Major penalties will be 3:00
Any player receiving 4 minor penalties in one game will be ejected from the remainder of the game with no further suspension.
Fighting majors will result in immediate suspension from the tournament, no exceptions and no refunds!
Hockey Fights MS reserves the right to ban players from participating in future tournaments due to unsportsmanlike behavior.
Tournament Sponsors: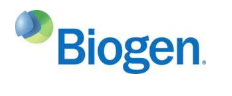 Interested in sponsoring this event? Learn more here.